New in pocket books with our selection of small format readings from the beginning of June read and approved by the editorial staff!
1. Annie Ernaux; The Frozen Woman (Folio)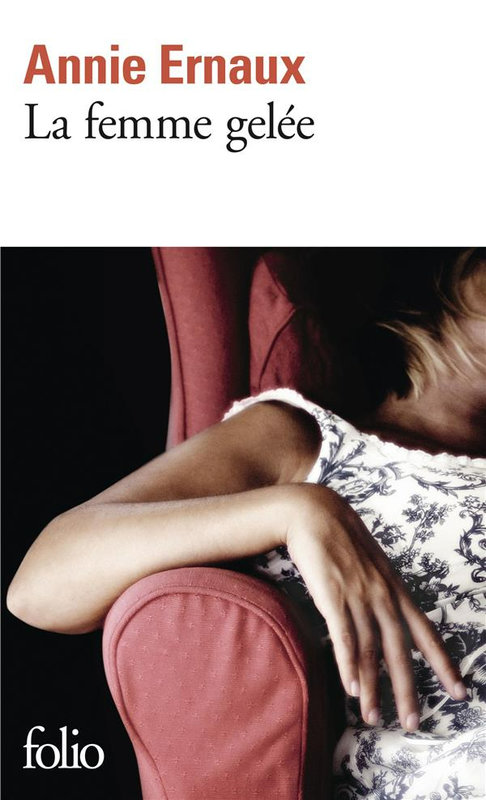 /MAKE ME EAT AND SHUT UP 🔰//
🔰 I have to tell you two things: I completely missed Annie Ernaux's latest novel, the young man, scandalously short (30 pages) and for me two light years from the power of Passion Simple.
🔰Second confidence: I didn't take any notes on The Frozen Woman as I was in it. This story of her confinement in the role of a married woman then a "normal" mother according to society is worth to me all the sociological demonstrations on the subject.
🔰Annie Ernaux describes with such precision this unconscious assignment of women to certain tasks as if they were innate. Her husband works and must rest once at home, the meal must be ready when he gets home and it is "normal" for him to play sports or go out.
She, who knew her father cooking and her mother hating housework, is assailed by guilt, grabbing as she can the little free time that her new life as a mother gives her. Another masterpiece by Madame Ernaux
2.CATERINA BONVICINI The Women of (Folio)
"So who cares if they tell me I'm too old to drive my car or take a boat trip, you're never too old for your own independence. what you believe. Precisely "
Here's a novel I didn't know much about (to say nothing) but that I wanted to read just because it was set in Italy.
All of Vittorio's women (his ex-wife, his current wife, his two daughters, his sister, his mother and his lover) gather around the same table for Christmas Eve and are waiting for him. But as the evening slips away, a text message arrives from the informants that he won't be joining them tonight or tomorrow and that he needs time away from them.
With this family of the Milanese bourgeoisie that Caterina Bonvicini passes through the mill, the writer writes a funny and devilishly intelligent novel.
. Plus, there's never a dull moment, as the writer switches from one woman's point of view to another with each chapter. The passage on the apartment in the mountains divided between several women and perpetual source of conflicts is particularly enjoyable!
The passage on the apartment in the mountains divided between several women and perpetual source of conflicts is particularly enjoyable!
Of course, these women seem annoying, suffocating, castrating to us (can we be castrating with another woman or is there a better word for that?) and then quite quickly in the story, we see something else more moving, more profound when they stop organizing their lives around Vittorio.
The icing on the cake: the writer saves the best for last with a more moving last part.
Vittorio speaks there and through him, we understand that Caterina Bonvicini denounces a whole narrow society trapped in its norms and conventions. An intelligent and gripping novel from start to finish
3.Vincent Duluc: Carole and clark (Points)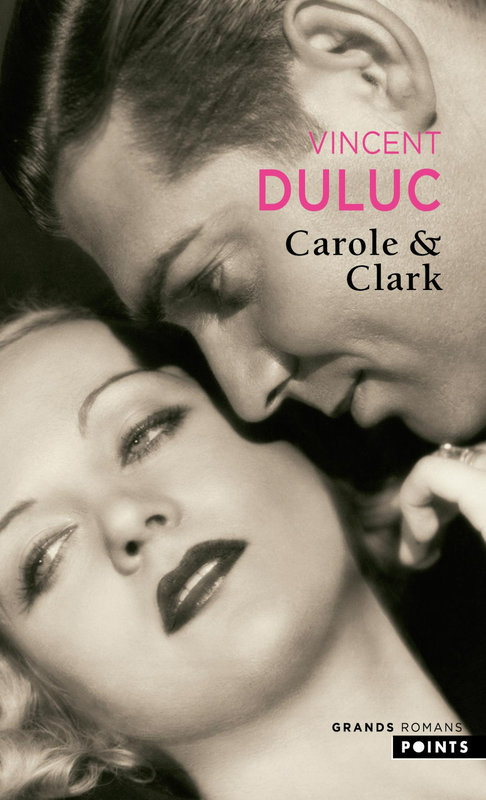 "Gable was thirty-eight, Carole thirty. But someone had miscounted one day, because she had only blown 29 candles the last time. Anyway, she had said she would marry Gable before she was thirty. years and it was not a detail like the truth that was going to prove him wrong."
If Clark Gable remains the typical Hollywood seductive archetype: virile, robust, reassuring and protective like the Rett Butler he played in 'Gone with the Wind,' we did not know his less glamorous part, for example that he wore a denture not even 40 years old, that he was so obsessed with cleanliness that he washed himself 5 times a day or that he liked to fix his ears with adhesive paste.
This-among other things- we learn in Carole & Clark that Vincent Duluc, who returns to the romantic and tragic intended destiny that united one of the couples Clark Gable and Carole Lombard.
They loved each other, they got married, they were happy, embodying the ideal couple in the eyes of the whole world, but the premature death of Carole Lombard in 1942, at the age of 34, in a plane crash, tipped their story in tragedy.
Clark Gable will never really recover from it, in spite of two marriages which he will regret, will black out in alcohol and will never leave the ranch which they would share in the valley of Los Angeles and at his death, in 1960, he will be buried beside him.
All this, Vincent Duluc, who carefully avoids the smooth and conventional romanticized biography, tells it with a lot of humor and a sense of my formula that kills and an obvious talent for sketching the little-known and often hard-hitting and relevant anecdote.
Above all, despite the pranks and glitter, Vincent Duluc shows us behind the scenes, scratches under the varnish of the two American stars and manages to capture their flaws and their intimate cracks casually.
A crazy, heartbreaking and thrilling love story that brings back a long-gone golden age of Hollywood in a pretty way!