Job by Jean François Frontera October 18, 2021
"Everything comes right to those who know how to wait" is the most suitable formula to use when talking about Eiffel, whose filming and release have been postponed many times for the causes that we know. But the wait is worth the effort, and we explain why.
In EIFFEL, Martin Bourboulon tells us the story of Gustave Eiffel at the height of his career. Having just finished his American collaboration on the Statue of Liberty, he is called upon by the French government to create something extraordinary for the Universal Exhibition of 1889, but everything will change when he meets his love of youth.
If thewe take pleasure in watching an Eiffel imagining the shape of his future tour, to draw it, to create its design and its plans until seeing it become reality, one is even more charmed by discovering Adrienne, the love of youth of Gustave interpreted by a perfect Emma Mackey on the big screen.
After experiencing the success of SEX EDUCATION on Netflix, the actress arrives at the cinema with great fanfare, and it is a real revelation for the 7th Art.
"It happened at the right time for me, I felt the stuff and I went for it. "
Romain Duris, meanwhile, interprets a wonderful Gustave Eiffel, of which we feel all the strength of the management and especially his passion for the work he undertakes. A fair performance for a role as strong as it is brutal.
"Romain has something extremely ambivalent about him, he's an actor who is, I find, very rock, very modern in his way of moving in space. And on the other hand, he's one of the rare actors able to wear the top hat and the three-piece suit without it being disguised. "
It's this alchemy between Romain Duris and Emma Mackey that makes this story work. and we totally transport. We quickly have the feeling of really knowing the characters and experiencing this beautiful (and tragic) relationship between Gustave and Adrienne.
It must also be said that everything is rather well servedwith a production and an original soundtrack that accompany this ambitious production beautifully.. Martin Bourboulon, director of PAPA OU MAMAN 1 and 2, worked precisely on the rhythm of certain scenes mixing short shots, sequence shots, sustained rhythm or long emotional silences.
"It is, as much as possible, to try to marry as closely as possible to what the main character feels in order to try to create this proximity with the spectator and that he be in maximum empathy with what he feels"
Add to that Alexandre Desplat for the soundtrack of the film (Winner of two Oscars and three César for best original film) which goes perfectly with the magic that emanates from EIFFEL. Without forgetting a magnificent photograph, and you with all these talents united a formidable reconstitution of this time which transports the spectators in a Paris given to this French work a certain Hollywood cachet.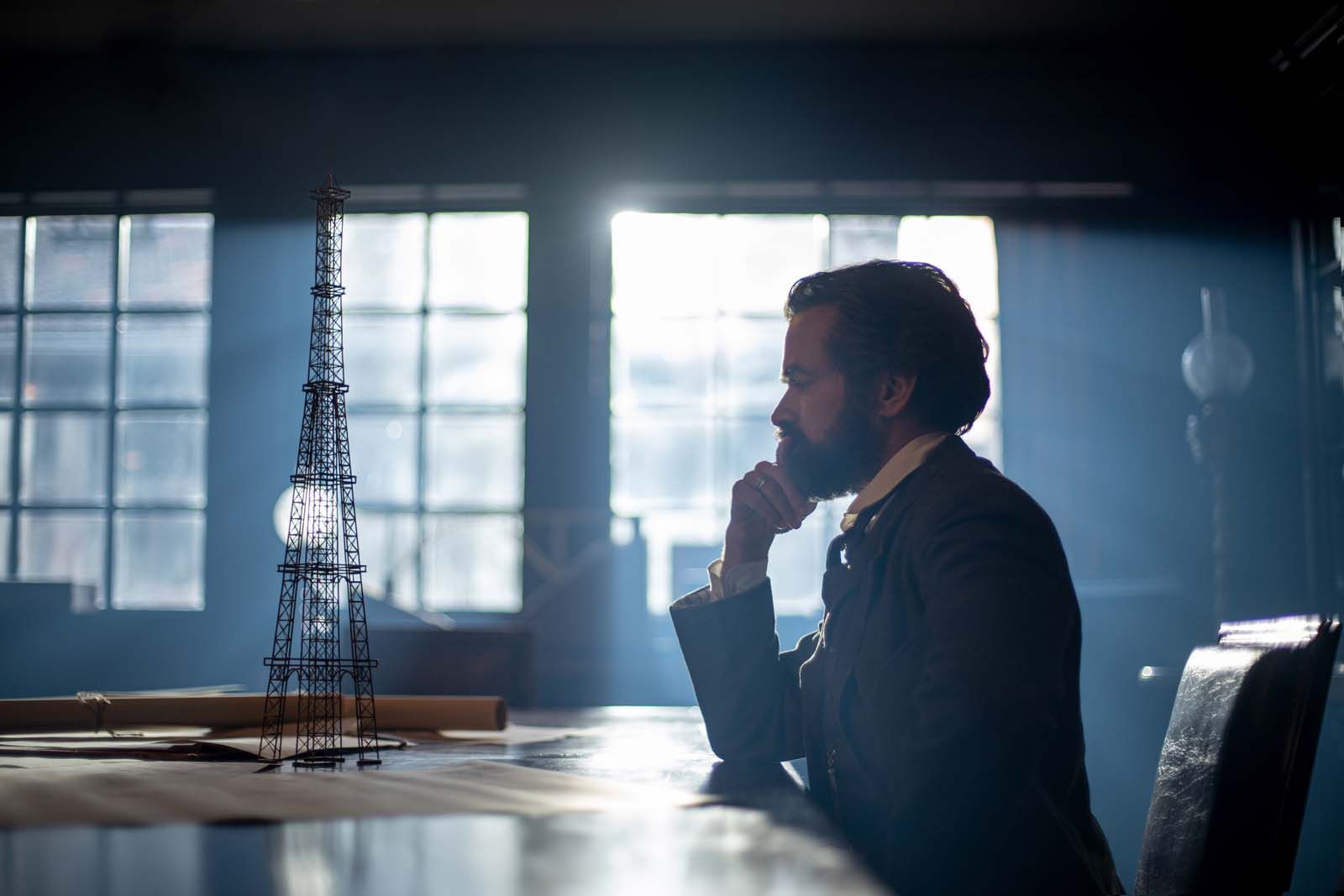 However, we must prevent that EIFFEL is not a biographical film, it is a beautiful love story taking place against the backdrop of the creation of the Eiffel Tower. Some people will say that the work leans a little too much on the side of romance in the absence of the construction of the great Iron Lady which rather takes the background, but once you know that, you are spellbound!
EIFFEL, currently in theaters.