Essays, novels, biographies… the ranking of best-selling books from July 1 to 7 in La Procure booksellers. A selection of inspiring readings from books published over the past four months.
1
SCIENCE, THE TEST OF GOD?
resume : Francois Euvé, Etienne Klein, Salvator, May 2022. According to François Euvé, we must first ask ourselves which God we are talking about. More broadly, we must question the principles on which modern science is based and its philosophical and theological presuppositions. Without yielding to the temptation of concordism, faith and science can dialogue and give us access to a truth that advocates neither scientistic materialism nor fideist irrationality. If science can purify religion of superstition, conversely, religion can help science to purify itself of false absolutes. Find it in bookstores.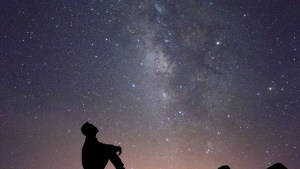 2
CATECHISM OF THE SPIRITUAL LIFE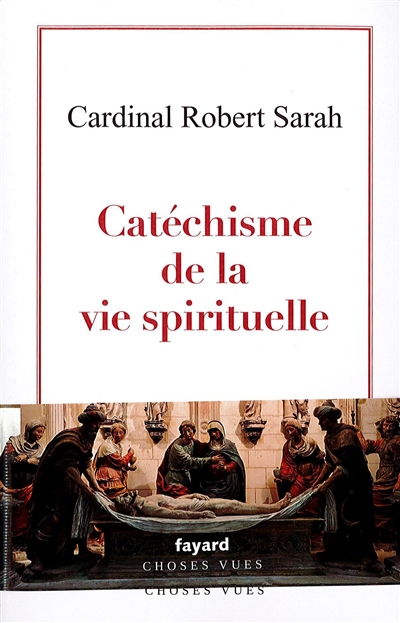 resume : Robert Sarah, Fayard, May 2022. Faced with the tendency of contemporary societies to exclude God from their horizon, the cardinal recommends on the contrary to give him back his place in the life of the Church as well as in the existence of believers. It offers a spiritual itinerary based on the seven sacraments, supplemented by quotations from the Bible, popes and theologians. Find it in bookstores.
3
The Lion of Alexandria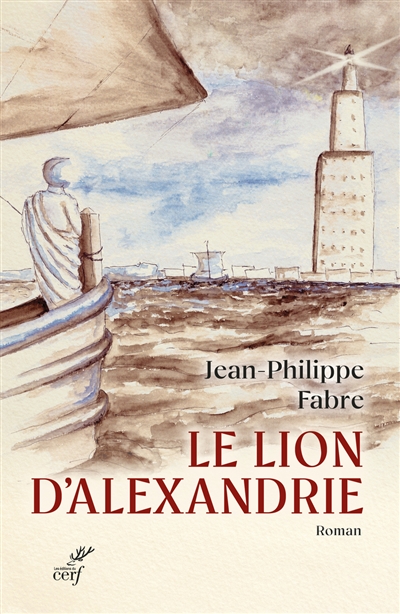 resume : by Jean-Philippe Fabre, Cerf, March 2022. Who is this leader of men before whom Iohanan, a boy from Jerusalem, fled one evening in the valley of Kidron? Why does it take thirty years of an uncompromising journey for Iohanan, who receives the Roman name of Mark, to fathom this enigma? How, when he arrived in Rome, did he write the life of this mysterious man and compose the first of the four gospels? Where can Mark return if not to the city of his heart, splendid Alexandria, where, by his ardor and his guts, he remains forever the evangelist to the lion? Find it in bookstores.
4
MEN, WOMEN: WHAT NEUROSCIENCES TELL US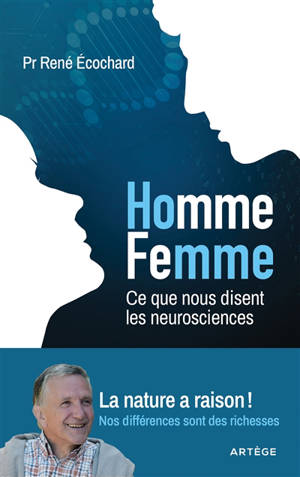 Artege
RESUME :René Ecochard, Artège, February 2022. An examination of the differences between male and female brains from a neuroscience perspective, from conception through adulthood. Based on more than 500 scientific references, the author shows how, at each stage of development, the boy and the girl build themselves in their bodies, their psychology as well as in their relationship to others and to the outside world. Find it in bookstores.
5
CLAIRE DE CASTELBAJAC: TELL US WHO YOU BELIEVE IN!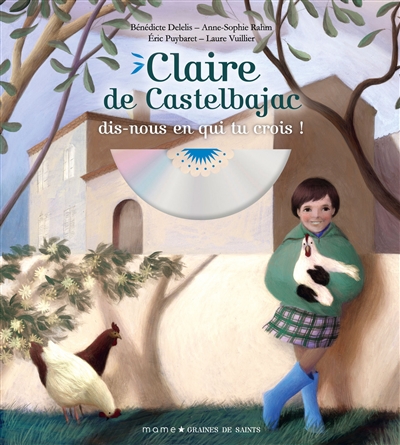 resume : Bénédicte Delelis and Eric Puybaret, Mame, May 2022. The life of Claire de Castelbajac, a saint known for her love of animals and close to Saint Francis of Assisi, whose frescoes she restored in Assisi. The story is accompanied by songs composed from his spiritual writings and interpreted by a children's choir, offered on the CD or accessible online using a QR code. Find it in bookstores.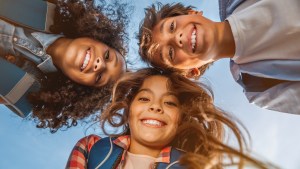 6
TOWARDS IMPLOSION? INTERVIEW ON THE PRESENT AND FUTURE OF CATHOLICISM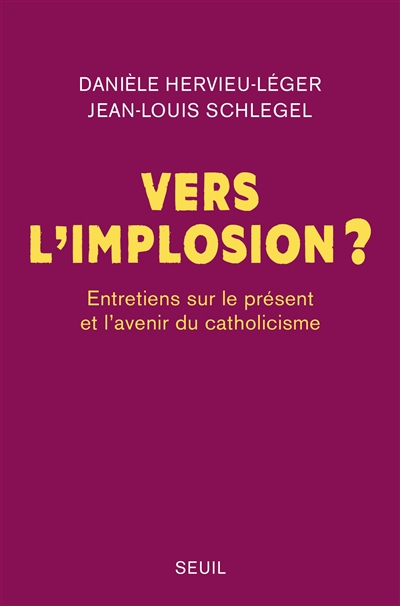 resume : Danièle Hervieu-Léger, Jean-Louis Schlegel, Seuil, May 2022. This series of interviews between Danièle Hervieu-Léger and Jean-Louis Schlegel, respectively sociologists of religions, is a serious reflection on the present and the future of Catholicism. The crisis of sexual abuse, secularization as well as the ordeal of confinements linked to Covid-19 will have greatly weakened the Catholic Church. But for the two authors, the prognosis is not a dying Catholicism, but rather an increasingly fragmented Catholicism which could be a cataclysm for the Church. Find it in bookstores.
seven
GRAVE JOY: BEING A PRIEST TODAY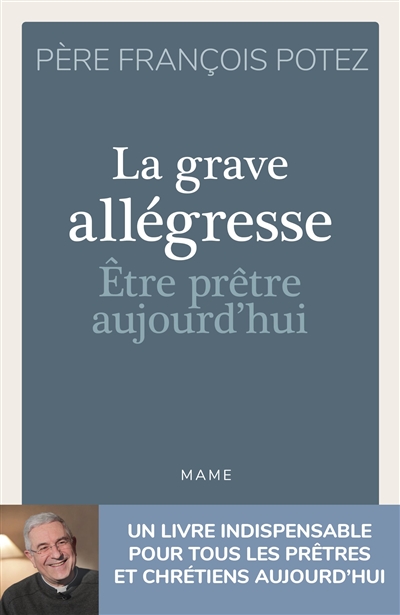 resume : François Potez, Mame, May 2022. With these letters written to one of his spiritual sons, who had become a friend, Father Potez shares the fruits of years of exchanges and reflections on the priest's mission. He delivers a deeply human portrait of what a priest is today, who nevertheless forgets nothing of the demands and difficulties of his vocation. In these difficult times for the Church, when priests have become suspect to many, Father Potez brings a word of hope for these ordinary men who are assigned an extraordinary task, but also for their families, their parish communities and the all believers. A luminous text to offer or to offer oneself. Find it in bookstores.
8
THOSE CHRISTIANS WHO CHANGED THE WORLD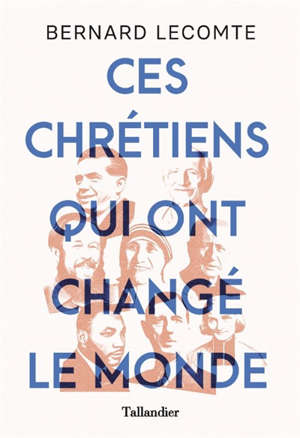 Tallandier
resume : by Bernard Lecomte, Tallandier, June 2022. Presentation of twelve Christian figures of Catholic, Protestant or Orthodox denominations who have marked contemporary society: Mother Teresa, Alexandre Soljenitsyne, Martin Luther King, Charles de Gaulle, Léon XIII, Anne-Marie Javouhey, Ercole Consalvi, Jean-Marie Vianney, Edmond Michelet, Marie Noël, Jacques Maritain and Roger Etchegaray. Find it in bookstores.
9
MY LITTLE LAUDATO SI' KITCHEN: A HEALTHY AND SUSTAINABLE KITCHEN MANUAL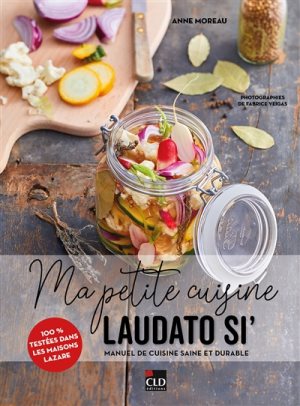 CLD
resume : Anne Moreau, CLD, October 2021. Recipes in the spirit of sustainable development and Pope Francis' encyclical Laudato si'. The author calls for responsible consumption in order to adopt a healthy diet while using one's ecological footprint. Find it in bookstores.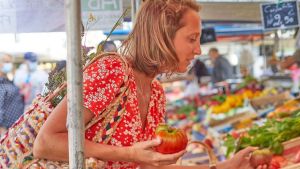 8
LETTER TO MOTHERS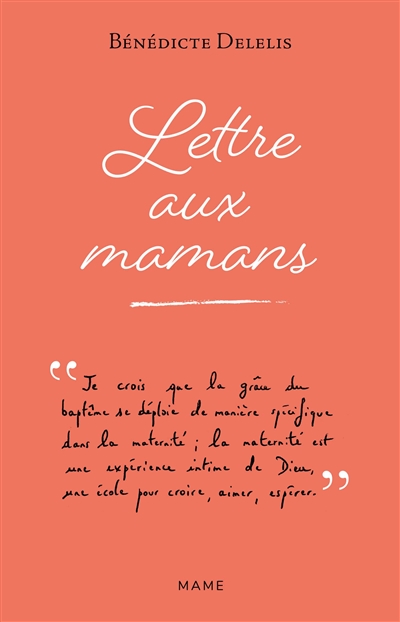 Mom
resume : by Bénédicte Delelis, Mame, April 2022. Inspired by various testimonies and the personal experience of the author, an open letter intended for mothers describing the faith, charity, gentleness, patience and mercy that characterize the exercise of motherhood. Find it in bookstores.